About Us
Membrane proteins, including G protein-coupled receptors (GPCRs), transporters, ion channels, and integral membrane enzymes are involved in a large variety of pivotal biological functions and currently the most important class of therapeutic targets. Despite substantial interest in these targets, structure-based drug design (SBDD) has been challenging due to a paucity of high-resolution structural information. This is reflected in the difficulties encountered with the production, stability, and crystallization of membrane proteins. To overcome the bottlenecks, our laboratory has developed a state-of-the-art technical platform for membrane protein crystallography and has been studying structures of "druggable" membrane protein targets. The crystal structures will open up excellent opportunities in structure-based ligand discovery and/or SBDD. Research is being conducted in cooperation with the Membrane Protein Laboratory (MPL), a joint venture between the British synchrotron radiation facility Diamond Light Source and Imperial College London, as well as an X-ray free electron laser facility, SACLA, in Japan. Our laboratory is ideal for postdoctoral fellows and graduate students who aspire to build up an international career.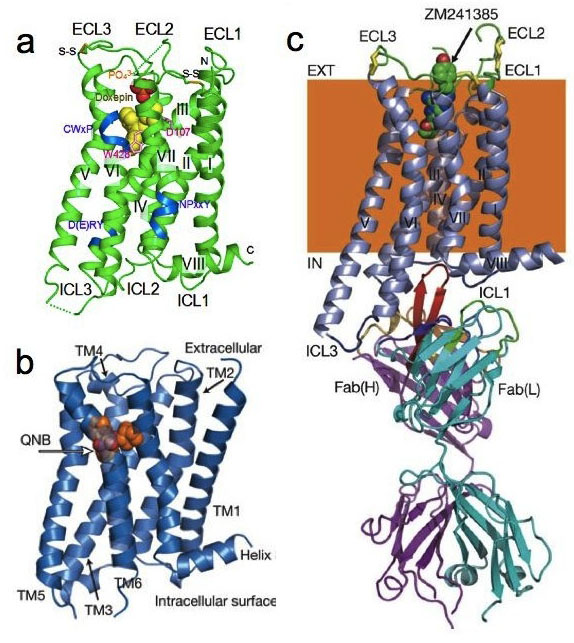 X-ray crystallography of human G protein-coupled receptors (GPCRs).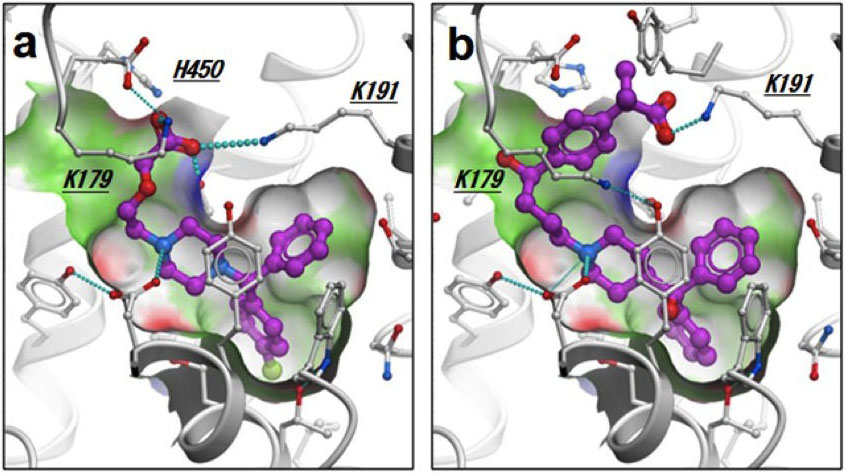 In silico docking simulations of second-generation selective H1R antagonists with the H1R ligand-binding pocket.
(a) A model of H1R complexed with levocetirizine.
(b) A model of H1R complexed with fexofenadine.
Recent Selected Publications